During this Durga Puja we tried following the trail of the MISHTI PREMs blossoming all around. Thus we reveal the secrets of Bong wooing in these 5 days
Today starts the final period of Durga Puja – Bijoya. Subho Bijoya is what all Bongs are out to wish everyone today. But as the Durga Puja ends, we at BONGFeed thought of finally noting down the steps of another ritual that has been a staple of Bengali life during this mega festival – Pujor mishti prem, the sweet love stories that blossom during these 5 days.
Panchami te pratham dekha (The first glimpse)
It's the parar pandal & our forever-single Bong brother, with his cronies, is out scouting the locality in search of someone to light up his Puja. She, our smart Bong-lolona comes to the same pandal in smart western casuals, on her way home. Bong dude – "I think I have fallen in love." But his friends warn – "Bhai oi meyeti kintu way out of your league. She works in Bangalore & is here on her holidays. Sure boyfriend ache…"
Sashti te prem shuru (The beginning)
Our Bong chokra has been waiting in the pandal for hours to catch a glimpse of the girl of his dreams. She turns up today in a western chic dress, ready for the first night of partying. Their eyes meet, he smiles and she smiles back. "Dekhli haanshita? Or-o amake pochondo. Bolechilam ashbe!"
Saptami te sholpo kotha (A little more…)
Finally, on Saptami, our hero musters some courage and approaches the belle ready to belt out a few sentences in CHOST ENGRIJI in a deep (made-up) baritone – "Hi I am Anirban. Haven't seen you around here before. Are you from somewhere else?" "From Bangalore, here on a holiday to my mashi's place." Since the conversation is about to get over at this juncture, our hero inevitably asks the only question he wanted to – "I still don't know your name actually." The words "Srilekha" and a smile is all he gets and decides to walk away with a wide grin. Thus the boasting begins -"Dekhli bhai kotha bole elam. Sob set." "Ki bolli ??" "Arrey moner kothata bolei dilam engreji te" Yeah right!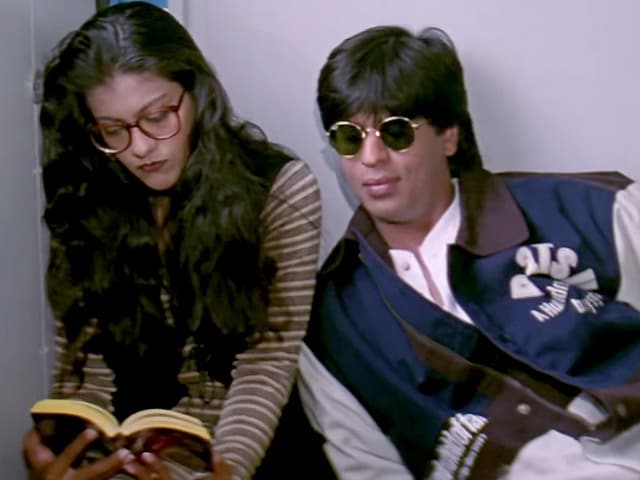 Ashtami te arekti dhap (The first bold step)
Oh Lord she looks stunning in a LAAL-PAAR saree during the anjali. He can barely take his eyes off of her. He has waited for this day to see her in a saree. "Bhai, aaj agun lege geche…. Ki bhoyonkor shundor dekhachche!" He decides to talk to her in Bengali today – "Shubho Maha-ashtami. Anjali diyecho na miss hoye gelo sari porte giye?" Her look says it all. "Kono byapar na darao".
Our hero becomes the true parar-dada & arranges an extra round of anjali. "Purohit ke bollam je tumi anjali daoni ar ashtamir din anjali na dile bhalo lage na. Bollo ami bolchi bole arekbar koriye deben. Cholo, amaro dewa hoyni…Was waiting for you". Of course that is a lie, but who cares?
Nabami te nobo prem (The new bloom)
The ground work done, our hero has finally established himself as the dependable, go-to guy in the para. She meets him & his group of friends along with her own entourage of girls who are dying to check out this great guy she's been talking about. Our confident dude enquires – "To aajker ki plan?" She replies – "North er thakur dekhte jabo amra". And this is when the boys actually make their plan – "Oh amrao tai bhebechi. Apotti achhe ek songe gele ?" She blushes and shyly replies – "No"
Thus begins the full fledged ritual of getting-to-know-each-other-better. By the way, all our hero's friends are convinced that their friend is doing them a great turn by getting a bunch of giggling girls to go out with them – mass dating of sorts! His exact words were – "Nije prem korle cholbe? Bondhu der jonneo to kichu ekta korte hobe naki?" The two groups eat out after pandal hopping and inevitably end up at Maddox Square to while away the hours on the soggy grass.
Dashami te dosh oddhaye (The chapter where love blossoms)
Both of them have ditched their groups finally and are out together reminiscing about the last few days. He keeps saying "This is, undoubtedly, my best pujo!" They both look at the goddess longingly and pray to her – he prays for her.
Ekadoshi te ekla choli (Bhashaan & Separation)
Today is finally the day that Ma Durga leaves us. In the bhashan procession, they both dance together. He, in between running errands for the Kakus and Kakimas makes sure he walks close to his new sweetheart. And finally with the immersion of Ma Durga they both bid emotional goodbyes, promising to call and meet the next time she's in Kolkata.
But alas, since today morning the service provider has not been able to connect his calls to her. Seems, she has blocked his number.
Enjoyed what you read here? Like our Facebook page so you don't miss any stories from BONGFeed.com
The following two tabs change content below.
BONGFeed
This is BONGFeed. You see this since either more than one head went into writing this post or this is an Op-Ed piece by the Editorial team. Hence, the entire BONGFeed team takes a bow! Ashirbaad korben.
Comments