Bengali actresses have been known both as bold and beautiful. And here is our pick of the top 10 Bong actresses every Bengali should be proud of
Bengalis are very much associated with food, football and of course films. The film industry both in West Bengal and Bangladesh had flourished due to Bong's love for movies. Talking about films, one can hardly avoid mentioning the contribution of Bengali actresses to the Indian industry. Tagged both as bold and beautiful, they have won many hearts from time immemorial, not just in Bengal but the whole country.
Here is our list of the ten most successful bong actresses of all time, without whom, the 'Filmi Duniya' wouldn't have been the same.
Kanan Devi – Bengal's Nightingale
Popularly known as the first star of Bengali Cinema, Kanan Devi is also credited as one of the first singing sensations of the Indian Film Industry. Originally from Howrah, West Bengal, Kanan Devi started her career from the age of 10. Post her breakthrough film Mukti, she became popular for her roles in movies like Vidyapati, Lagan, and Jawab. She even had the opportunity to be casted in Devdas, which did not happen after all, a decision she regretted all her life.
Suchitra Sen – Every Film Maker's Muse
Apart from being known for her million dollar smile, acting prowess and endless beauty, Suchitra Sen, aka Roma Sengupta, probably the most successful actresses of Bengal, was also known for her strong persona and brevity. Mrs Sen, the respectful title she is still referred to with, was the first Bong actress to receive the Best Actress award in the Moscow Film Festival for her role in Saat Pake Badha. She was brave enough to reject Satyajit Ray's films since she didn't want to hurt her other directors who made her a star. She gave her best performance in cinemas like Devdas, Harano Sur, Saptapadi, Uttar Falguni and Andhi. Now, who can forget her classics with Kumar? She had been known for her strong personality and of course an adamant attitude, so much so that after retiring from the screen, she not even once appeared in public again.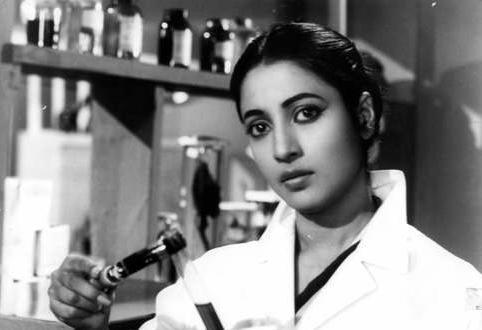 Madhabi Mukherjee – The Powerful Performer
Madhabi Mukherjee was not a core commercial actress, but she did garner critical acclaim for her roles in classic Bengali films. She made a great impact in the Bengali film industry through Tapan Sinha's Tonsil, Mrinal Sen's Baishey Sravan, Ritwik Ghatak's Subarnorekha and Satyajit Ray's Mahanagar. Till this day, she is well known for playing the protagonist in the film Charulata by Satyajit Ray. A timeless actress, Madhabi Mukherjee, has been one of the most influential, strong and brave Bong Actors of all time because of her acting prowess, choice of films and personality, which sets her apart from her contemporaries.
Sabitri Chatterjee – The Amusing Actress
Sabitri Chaterjee had a career in the Bengal Film industry that spanned more than 50 years. This beautiful bong beauty was well known for adding comic elements to her characters. She had probably been the first Bengali actress to don a comical avatar on the silver screen. Her most popular movies along with Mahanayak Uttam Kumar include Bhranti Bilas, Mouchak and Dhanni Meye.
Sharmila Tagore – The Thriving Tigress
Hailing from the Tagore family, this actress is considered to be one of the brave pioneers of the Indian Film Industry for donning a swimsuit in the film – An Evening in Paris. Starting her career with the great Satyajit Ray with films like Apur Sansar and Devi, she went onto make become a big name in Bollywood through movies such as Aradhana and Amar Prem. Why do we consider her as a legendary Bong Actress – because she ruled the Bombay film industry for a decade with 57 films in her kitty apart from being the Chairperson of Central Board of Film Certification.
Aparna Sen – Beauty with Brains
Apart from having the privilege to work with the likes of Satyajit Ray and Mrinal Sen, Aparna Sen, Bengal's diva, went on to become the first female Bengali film director. She acted in numerous films, starting with Ray's Teen Kanya and paired up with Soumitra to give timeless hits like – Basanta Bilap and Baksa Badal. Her first directorial debut won her the award for the Best Director in Indian National Film Awards. Her notable films as a director include – Mr. & Mrs. Iyer, Paromitar Ek Din, and The Japanese Wife.
Bobita – Beloved Bangldeshi
Originally named, Farida Akhtar Poppy, Bobita is considered to be the most successful actress of Bangladesh. Her acting skills drew the attention of Satyajit Ray and thus she was casted in Ashoni Sanket in the year 1973, a timeless classic of Bengal Film Industry, for which she won the Golden Bear award at the Berlin Film Festival. Even though from another country, Bobita had been popular in West Bengal. Today, she owns her own production company in Bangladesh.
Mousumi Chaterjee – The Bubbly 'Badhu'
The 'Chulbuli' of the Indian Film Industry, Mausumi Chaterjee has been well known for her on screen charisma and pomp. She started her career at the age of 15 with 'Balika Badhu', got married while studying in class 10 and then made a breakthrough with the Hindi film Anuraag. After that there was no looking back. She acted in numerous successful hindi movies, starring opposite superstars like Vinod Khanna, Rajesh Khanna, Amitabh Bachchan, and Vinod Mehra. Her well known Bengali films include –Anindita, Ogo Bodhu Sundori, The Japanese Wife and Goynar Baksho. She recently made everyone understand that her acting skills are evergreen through her magnetic performance in Piku.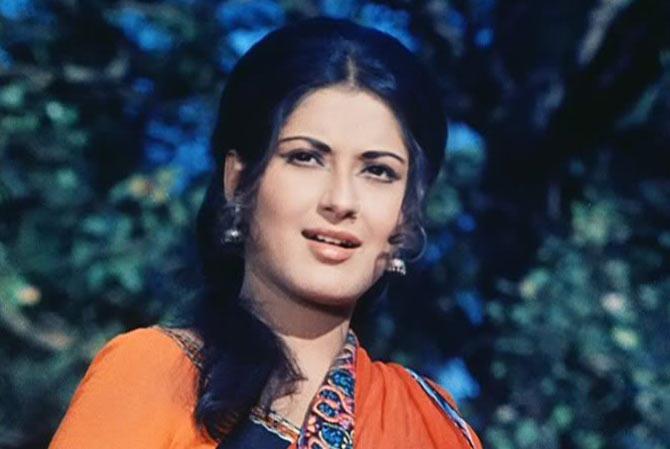 Debashree Roy – Dancing Diva
Debashree Roy started her career as child artist Kumari Chumki. Apart from winning the National Film Award for Best Actress for her role in Unishe April, she is also well known as a veteran Odissi dancer. She even has her own dancing school – Nataraj. Deboshree is a prolific actress, both in parallel & commercial films. She even acted in the epic Mahabharata by B.R Chopra. She has more than 100 bengali films to her name , received more than 40 awards and even acted in a number of Tamil movies. Apart from being an actress, she is also an MLA now.
Rituparna Sengupta – Bold and Beautiful
Rituparna Sengupta's success in both commercial and parallel films has set her miles apart from her contemporaries. She is well known for portraying sensuous bold characters, an attempt many contemporary actresses have avoided. Her acting skills have won her the Best Actress National award for Dahan. She also won the FIlmfare critics' choice award for Best Actress for Alikh Sukh.
Now, that you have met the most successful Bengali actresses of all time, you can either try watching their films in the chilly wintery evenings with a 'gorom chaa' or can just dream about these beauties with your eyes open. And do let us know if we missed one of your favorite stars.
Liked our list of Bong actresses? Like our Facebook page & don't miss a single story from BONGFeed.com
The following two tabs change content below.
Indrani aka Munna is an independent Bengali woman and she's pursuing Masters in Mass Communication from Visva- Bharati. She loves eating, sleeping, cooking, gossiping, writing, blogging, reading, watching movies and all that! And most importantly she loves everything Bengali! Follow her blog at -https://bongwomendiaries.wordpress.com/ and https://mythoughtsinaplatter.wordpress.com
Latest posts by Indrani Biswas (see all)
Comments